FOGTEC - The Smarter Way of Fire Fighting
Fire fighting made in Germany
 SECUTECH 2020
At the Secutech 2020 in Taipei, FOGTEC will present its innovative water mist systems for fire fighting in buildings, industrial facilities, tunnels and trains. FOGTEC`s range of products and services includes fixed and mobile applications, tailor-made solutions for rolling stock applications and integrated fire fighting systems for tunnels and underground facilities. The primary focus of the company`s exhibit is fire fighting systems that use high-pressure water mist, which represents an intelligent alternative to sprinklers and gas extinguishing systems. Visitors are cordially invited to meet our experts personally at our booth 3204.
For further information please visit: https://secutech.tw.messefrankfurt.com/taipei/en/exhibitor-search/German_Pavilion.html

Research Projects
Research and Development in Fire Protection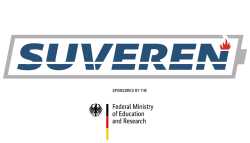 New Energy Carriers in Vehicles
Current Research Project
The research project "SUVEREN" (Safety of New Energy Carrier Vehicles in Underground Infrastructure Facilities) investigates the influence of new energy carriers (e.g. batteries or hydrogen) on current safety- and fire protection requirements. One main focus is the exposure to needed materials and substances, for example hydrofluric acid, by considering the complete value chain (production, storage, logistics, vehicles in public spaces, infrastructure). With different scenarios the project analyses existing safety concepts and evaluates new risks.
FOGTEC is working with its cooperation partners BAM (Federal Institute for Materials Management) and STUVA e.V. (Research Association for Tunnels and Transportation Facilities).
Associated Partners are DB Service&Station GmbH, the Municipal Fire Brigade of Munich as well as the french research institutes INERIS and CETU.
The project is funded by the Federal Ministry of Education and Research.
Overview Research Projects
fire protection research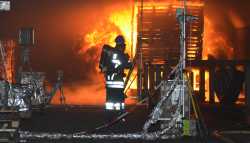 FOGTEC is a key partner when it comes to important research projects in the area of tunnel safety. For instance, FOGTEC is taking part in the research project SUVEREN, sponsored by the Federal Ministry of Education and Research, and has acted as a project partner and made major contributions to the FIT, UPTUN, Eurotunnel, Dartford, SOLIT and SOLIT2 projects.
Fire Tests
safe applications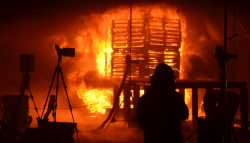 FOGTEC engineers are worldwide experts for full scale fire tests. Large tests often are required to guarantee reliability of a system.
More about fire tests in tunnels
References
FOGTEC fire fighting systems in use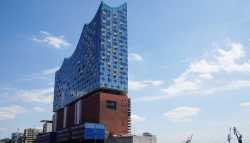 FOGTEC fire fighting systems are in use worldwide. We have been involved in major construction projects – ranging from one of the tallest buildings in the world to an outstanding underwater tunnel – for many years now. In addition, FOGTEC ensures fire safety and protection for trains on virtually every continent and has safeguarded against a multitude of demanding risks in various industry sectors. You can find a selection of our references here.
FOGTEC fire safety worldwide
how to find us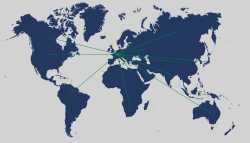 With four representative offices and more than 45 system partners, FOGTEC has a truly global presence. All projects are managed and system partners supported from our headquarters in Cologne.
Service
customer service around the clock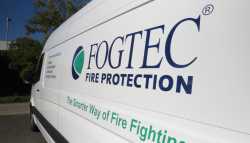 For us, the satisfaction of our customers has utmost priority. Do you have questions about maintenance or fixings? FOGTEC provides an around-the-clock service. Our service team is on hand for your queries at all times. In addition, our global network of specially trained, authorised system partners ensures optimum customer support.
Memberships / Working Groups / Certificates