FOGTEC - The Smarter Way of Fire Fighting
Fire fighting made in Germany
Ernst-Achilles-Award
FOGTEC promotes young researches
This year FOGTEC is awarding the Ernst-Achilles-Award for the first time. The award recognizes outstanding final theses or dissertations that deal with innovative ideas in the field of fire protection.

For this purpose, we have been able to win over a top-class jury and offer the following prize money:
    1st place: 5,000 EUR
    2nd place: 2,000 EUR
    3rd place: 1,000 EUR
Further information can be found on the homepage, where also submissions are possible via an online form until 15 September 2021:
https://www.ernst-achilles-preis.de/the-ernst-achilles-award-2021/
FOGTEC Publications
Here you can find our latest publications
March 2021
Article "IWMA: A Guide to Water Mist Systems" in the International Fire & Safety Journal
Dear Clients and Partners,
as all companies around the globe FOGTEC and its team is increasingly affected by the spread of the COVID 19 Virus and its consequences. Most of us are working already from home. You can reach us however via mail and the known telephone numbers.
We all now have to give priority to slowing down the spread of the Virus. Without a doubt our team is at the same time trying to satisfy our clients' and other partners' needs as good as possible. But we have to assume that we will not be able to fully avoid all negative effects from arising. We already now ask for your understanding.
Please do not hesitate to contact us at any time, if you have any questions or we can help in other ways.
References
FOGTEC fire fighting systems in use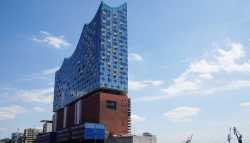 FOGTEC fire fighting systems are in use worldwide. We have been involved in major construction projects – ranging from one of the tallest buildings in the world to an outstanding underwater tunnel – for many years now. In addition, FOGTEC ensures fire safety and protection for trains on virtually every continent and has safeguarded against a multitude of demanding risks in various industry sectors. You can find a selection of our references here.
FOGTEC fire safety worldwide
how to find us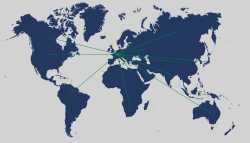 With four representative offices and more than 45 system partners, FOGTEC has a truly global presence. All projects are managed and system partners supported from our headquarters in Cologne.
Service
customer service around the clock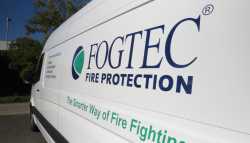 For us, the satisfaction of our customers has utmost priority. Do you have questions about maintenance or fixings? FOGTEC provides an around-the-clock service. Our service team is on hand for your queries at all times. In addition, our global network of specially trained, authorised system partners ensures optimum customer support.
Memberships / Working Groups / Certificates