FOGTEC - The Smarter Way of Fire Fighting
Fire fighting made in Germany
FOGTEC is an owner-managed company that has been one of the world's leading providers of special fire protection systems for more than 20 years. FOGTEC fire fighting systems can be used for a wide variety of applications – for instance, for the protection of unique items of architecture, of high-sensitivity IT technology, of industrial systems or of public infrastructure such as rolling stock vehicles, underground stations or cable and underwater tunnels. Its applications are manifold. Our team will be happy to help you to work out an individual solution for the protection for your fire hazards. With our global network comprising more than 45 system partners, our staff are at your service worldwide. Whether for fire protection in rail transport, in tunnel systems, buildings or industry, FOGTEC will help developing the ideal fire protection solution for your needs.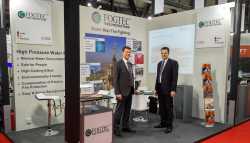 Intersec
Dubai
From 22nd to 24th of January 2017, the 19th edition of Intersec exhibition took place in Dubai. With more than 1.300 exhibitors from over 58 countries, the Intersec exhibition is the leading and most important fire, security and safety exhibition in the Middle East. The FOGTEC booth was located on the German pavilion and was the meeting place for distributors e.g. from UAE, Saudi Arabia, Oman, Qatar, Iran, Egypt, Lebanon and Turkey. Interesting new contacts were made and new projects were discussed.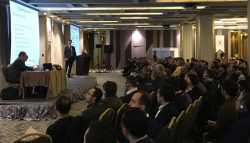 Tüyak Water Mist Seminar
Istanbul
On the 21st of January 2017, a water mist seminar organized by Tüyak (Turkish Fire Association) took place in Istanbul. 300 attendees from engineering offices, consultants, authorities and end users visited the event. FOGTEC gave a lecture on high pressure water mist which was followed by numerous distinct questions. Furthermore, a joint exhibition stand with FOGTEC´s Turkish distributor Protek was presented. Again the event demonstrated the increasing interest in water mist technology in Turkey.
References
FOGTEC fire fighting systems in use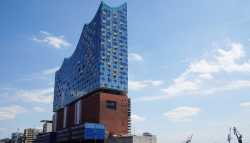 FOGTEC fire fighting systems are in use worldwide. We have been involved in major construction projects – ranging from one of the tallest buildings in the world to an outstanding underwater tunnel – for many years now. In addition, FOGTEC ensures fire safety and protection for trains on virtually every continent and has safeguarded against a multitude of demanding risks in various industry sectors. You can find a selection of our references here.
FOGTEC fire safety worldwide
how to find us
With four representative offices and more than 45 system partners, FOGTEC has a truly global presence. All projects are managed and system partners supported from our headquarters in Cologne.
Service
customer service around the clock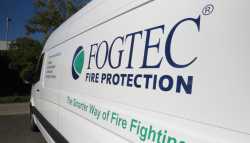 For us, the satisfaction of our customers has utmost priority. Do you have questions about maintenance or fixings? FOGTEC provides an around-the-clock service. Our service team is on hand for your queries at all times. In addition, our global network of specially trained, authorised system partners ensures optimum customer support.
Research and Development in Fire Protection
fire safe systems based on safe data
Fire Tests
safe applications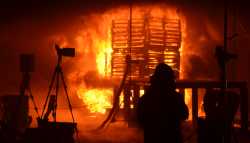 FOGTEC engineers are worldwide experts for full scale fire tests. Large tests often are required to guarantee reliability of a system.
More about fire tests in tunnels
Research Projects
fire protection research
FOGTEC is a key partner when it comes to important research projects in the area of tunnel safety. For instance, FOGTEC has acted as a project partner and made major contributions to the FIT, UPTUN, Eurotunnel, Dartford, SOLIT and SOLIT2 projects.
Memberships / Working Groups / Certificates